Episodes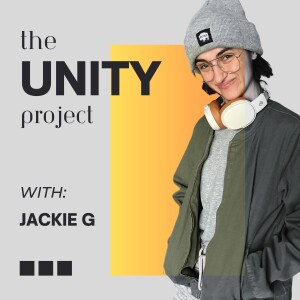 Tuesday Mar 15, 2022
Tuesday Mar 15, 2022
Today I had the honor of chatting with Sierra Holland, an apprentice midwife, full-spectrum doula, childbirth educator, and reproductive advocate. Sierra had so much important wisdom to share with us on how to support marginalized people in healthcare better. We talked a lot about the oppression of families made up of LGBTQIA+ and nonbinary individuals, black indigenous and people of color, and other marginalized groups. 
She also has a PhD in sociology, is a roller skater, and is one of the most interesting people I've talked to here. 
After talking with her, I feel like a changed human being and can't wait to share this conversation. Enjoy!
Follow me:
IG: @jackieg.tv
Twitter: @jackieeg7
Support this Podcast: Patreon.com/jackiegtv
Buy My Book: Gumroad.com/l/findinghome 
Follow Sierra:
IG: @allbodiesbirth
https://www.allbodiesbirth.com/
Other helpful links
https://softcornermidwifery.com/
https://queerdoulanetwork.com/