Episodes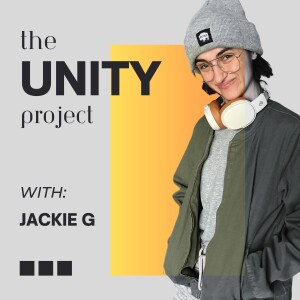 Tuesday Jun 22, 2021
Tuesday Jun 22, 2021
Hello friends!
For this week's episode, I had the honor of interviewing an incredible author, Jonathan Parks-Ramage. Jonathan Parks-Ramage is a Los Angeles-based novelist, screenwriter, and journalist. His debut novel, YES, DADDY, is now available wherever books are sold. His writing has been widely published in such outlets as VICE, Slate, OUT Magazine, W Magazine, Atlas Obscura, Elle, and Medium. 
On the episode, Jonathan gives us a peek into the world of writing his novel, Yes, Daddy, and how he used truth to write fiction. The book is an exploration of class, power dynamics, and the nuances of victimhood and complicity. Personally, I couldn't put it down. 
He also shares his story about spirituality and talks about ways that the evangelical church is extremely harmful.
Incredible interview. Enjoy!
Follow me:
IG: @jackieg.tv
Twitter: @jackieeg7
Support this Podcast: Patreon.com/jackiegtv
Buy My Book: Gumroad.com/l/findinghome 
 
Follow Jonathan:
IG: @jprampage
https://www.jonathan-p-r.com/